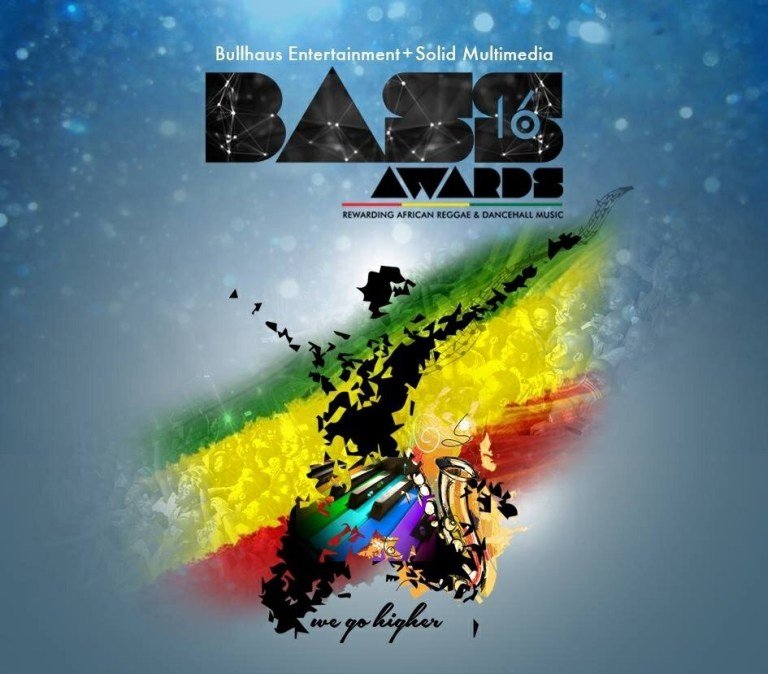 Rocky Dawuni crowned 'Artist of the Year' at Bass Awards 2016
by
December 28, 2016
Ghana's 1st GRAMMY Nominee, Rocky Dawuni, has copped 3 plaques at Bass Awards 2016 which was held in Accra (Ghana) at the National Theatre on Christmas night – December 25, 2016.
Rocky won the prestigious "Kwame Nkrumah Award," otherwise known as the "Artiste of the Year." He also won the award for "Album of the Year" with his GRAMMY nominated album "Branches of the Same Tree" as well as the "Reggae Artiste of the Year."
In a press statement he issued via his Ghanaian publicist, Elorm Beenie, below it reads;
"I am truly honored to be accorded the Kwame Nkrumah Award at the BASS Awards 2016. This year has been an amazing year filled with milestones for me personally, the Ghanaian music industry and Ghana's reggae/dancehall movement across the board. We have seen our music rising in stature and becoming a formidable force at home and abroad. We have seen our music now represented on some of the most prestigious global platforms including the GRAMMY nomination for 'Branches of the Same Tree'.
I therefore would like to accept these awards in acknowledgement of my fellow musicians who were also nominated in the respective categories and the various artistes, Djs, radio stations, TV stations, event organizers and practitioners who have all contributed in unique ways to the growth of our industry. Finally I would like to dedicate the awards to the people of Ghana for demonstrating a true spirit of unity and political maturity during our recent elections. These awards are for all of us! Thank you!"
Elorm Beenie, publicist for Rocky Dawuni picked up the awards on his behalf. The BASS Awards is an annual awards ceremony that celebrates and rewards various players in the Ghanaian Reggae and Dancehall music industry in Ghana.
Rocky Dawuni is one of Africa's most highly celebrated musicians who has influenced the international scene across various continents with Reggae and Afro Roots music
http://www.beeniewords.com/rocky-dawuni-crowned-artiste-of-the-year-at-bass-awards-2016/

More Recent Press on Rocky Dawuni:
http://www.ghanaweb.com/GhanaHomePage/entertainment/Rocky-Dawuni-emerges-artist-of-the-year-497254
https://rafiufishbone.blogspot.com/2016/12/northern-regions-top-10-best-music.html