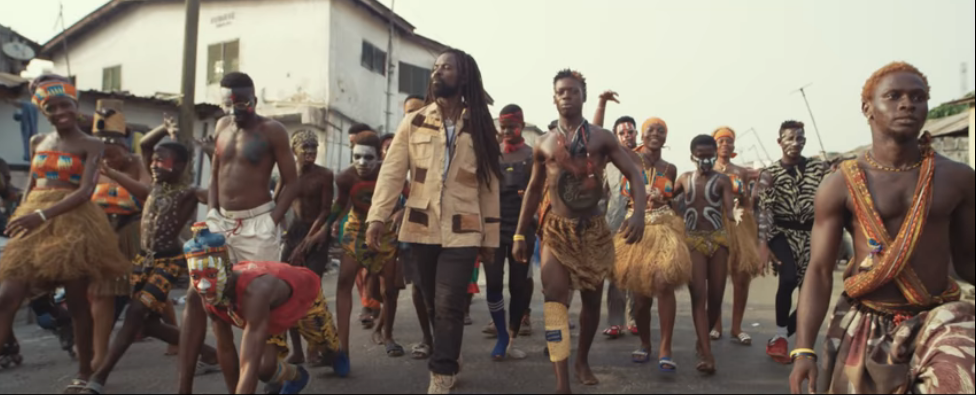 Rocky Dawuni New Single "Beats of Zion" Out NOW!
by
January 30, 2019
Rocky Dawuni Aims to Re-Energize the Forces of Love and Hope on "Beats of Zion"
Rocky Dawuni, the international music star/global ambassador and humanitarian activist, releases his first single and title track of his highly anticipated 7th studio album Beats of Zion, January 25, 2019 on all platforms via Six Degrees Distribution. The thirteen-track album (out March 8, 2019) follows the GRAMMYnominated album Branches of the Same Tree, ("Best Reggae Album" in 2016) and expands Rocky's signature "Afro Roots" sound.
In a time when divisive rhetoric is on the rise and the political climate prefers to build walls over bridges, Rocky's album Beats of Zion is a refreshing message about global unity and a worldview of oneness. Rocky passionately states, "We live in a time when the elements of international morality need to be proclaimed as a guiding principle for how we engage and deal with each other, between individuals, between communities and among nations. It is a time for global mobilization for action on challenging socio-political issues like the environment and the refugee crisis. Beats of Zion is the drumbeat of war against apathy and re-energizing the forces of love and hope." He concludes, "Beats of Zion is the rhythm of change beating from a distance and getting louder to awaken positive consciousness." More info: https://rockydawuni.com/rocky-dawuni-announces-new-album/
**Rocky Dawuni "Beats of Zion" Single Release Party at the legendary Afro Funke' on Thursday, January 31, 2019 at Townhouse / Del Monte Speakeasy (downstairs) in Venice, CA with special guests DJ Garth Trinidad (KCRW), Magatte Fall & Generation Percu with Kara Mack, resident DJs Jeremy Sole & Glenn Red and much more! More info at: https://www.facebook.com/events/816199725419584/ **

Buy NOW all platforms:  https://rockydawuni.lnk.to/beatssingle 

Aftown App (Ghana):  https://efie.co/m4i9c 

Video Premiere: Rocky Dawuni "Beats of Zion" 

"Influenced by sounds from across the African diaspora – everywhere from Dawuni's native Ghana to the Caribbean – and beyond, the artist cements his role as a central voice in the contemporary African reggae scene by expanding its very scope." – PopMatters 
"What a tremendous performance from international reggae star Rocky Dawuni. It has been a joy to watch his maturation as a writer and performer, and this Ghana-based video shows him at the absolute height of his powers, chanting an irresistibly danceable melody that expands the range of his syncretic powers. First rate and a pure joy!" – Roger Steffens (author of the award-winning "So Much Things to Say: The Oral History of Bob Marley)
CONNECT TO ROCKY DAWUNI ONLINE


###

For press inquiries, please contact Press Junkie PR: 512-382-7953 mercedesr@pressjuniepr.com & ryan@pressjunkiepr.com

For print, radio & TV interviews in Ghana, please contact Elorm Beenie
at beeniewords@gmail.com or +233266633090
Management: Cary Sullivan
afrofunke@yahoo.com

Booking: Wulf v. Gaudecker / Griot: wulf@griot.de (Europe)
Mel Puljic / Awesome Company: mel.awesomecompany@gmail.com (North America)