Social Advocacy Through Music
International music star and activist Rocky Dawuni straddles the boundaries between Africa, the Caribbean and the U.S. to create an appealing afro roots sound that unites generations and cultures. With an easy-going charisma and reputation as a dedicated champion of social causes, Dawuni's infectious grooves and dance-inducing anthems have consistently excited fans across the globe. A galvanizing performer, Dawuni has shared the stage with Stevie Wonder, Peter Gabriel, Bono, Jason Mraz, Janelle Monae and John Legend, among many others. Named one of Africa's Top 10 global stars by CNN, he has showcased his talent at prestigious venues such as The Kennedy Center in Washington, D.C. and The Hollywood Bowl in Los Angeles. Rocky Dawuni's sixth album, Branches of the Same Tree, was recently released by Cumbancha on March 31st, 2015. The title is currently in Whole Food Markets stores across the United States that benefit the "Musicians for Micro Credit" program of Whole Planet Foundation for which Rocky is an Ambassador.
Dawuni's eloquence, cultural diplomacy and successful melding of music and activism have led him to become a passionate spokesperson for various global causes. He has joined forces with Product (RED), UNICEF, the Carter Center & the United Nations Foundation. In 2012, Dawuni was appointed the Tourism and Cultural Ambassador of Ghana and World Ambassador for the Musicians Union of Ghana. The same year, UN Foundation's Global Alliance for Clean Cookstoves named him a UN Global Ambassador,  alongside actress Julia Roberts and Chef Jose Andres.
Rocky is also a distinguished member of the Global Alliance for Clean Cookstoves Leadership Council, which is chaired by Secretary Hillary Clinton and includes former President of Ireland, Mary Robinson and President Michelle Bachelet of Chile. In 2013, Rocky performed live in front of UN General Secretary, Ban Ki Moon at the United Nations Framework Convention on Climate Change (UNFCC) in Warsaw, Poland. He recently performed at the United Nations Foundation "Social Good Hub" 2015 at South by Southwest Interactive Conference (SXSW) in Austin Texas where he lead a panel discussion and performed live. Rocky was just asked to join the Robert F. Kennedy Center for Human Rights headed up by Kerry Kennedy as an Ambassador.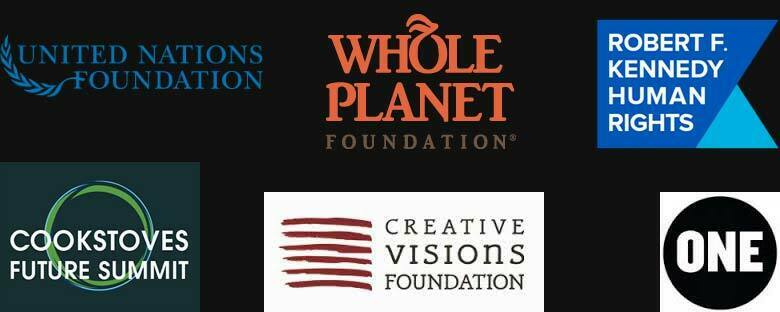 USA Booking
Max O'Leary
The Empire Agency, Inc.
7039 W Sunset Blvd
Hollywood, CA
Office: 310.589.3757
Max@empireagency.com